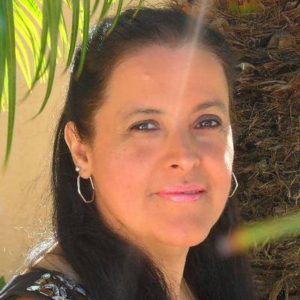 Maritza Martinez Mejia was born in Colombia and now lives in Florida with her husband and their two teenagers. She graduated from Universidad Mayor de Cundinamarca in Commerce and Foreign Language and obtained a Bachelor's degree in Humanities with a Certificate in Women's Studies from Florida Atlantic University. For her active participation and service to the community, she was awarded the "Crystal Apple Award 2006."
Maritza published her memoir Hazel Eyes in 2010 which was translated into Spanish in 2015. She is working on a Bilingual Children Books Collection called Lessons for Living. She has published Vanilla and Chocolate/Vainilla y Chocolate (2012) (more information about this book is below) and Grandma's Treasure/El Tesoro de la Abuela (2014). These books received the Five Stars Reader's Favorites Reviews. Her first bilingual poetry book Poems, Thoughts and More (2015), by WRB Publishing, won the Virtue Christian Book Award 2015 and one poem won the FAU Treasure Coast Poetry Contest Spring 2010.
Maritza has translated into Spanish: Temporary Permanence by Yashi Nozawa; The Legend of the Colombian Mermaid by Janet Balletta; and her memoir, Hazel Eyes as Ojos Avellana. This last book received the Latino Book Awards for BEST translation English to Spanish and BEST E-Book 2016.
Maritza writes to inspire others to be good.
For more information about Maritza or to follow her:
Website: www.luzdelmes.com
Facebook Author: https://www.facebook.com/luzdelmes
Twitter:https://twitter.com/luzdelmes
Pinterest: https://www.pinterest.com/luzdelmes/
Contact by E-mail: hazeleyes@luzdelmes.com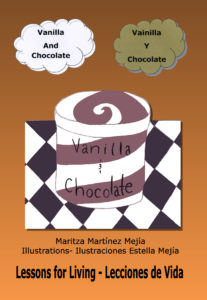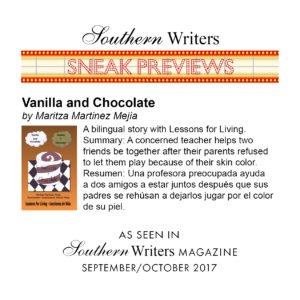 If you are interested in this book, there is a direct link to Amazon in the menu on the left.