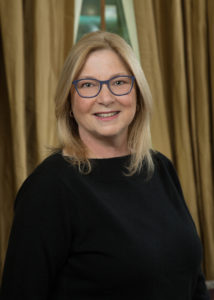 Carole P. Roman is the award-winning author of over fifty children's books, including the Captain No Beard series and the If You Were Me and Lived in… series that explores customs and cultures around the world. She is also the author of the Oh Susannah series, her first Early Reader Chapter book series.  She has written too many books and won too many awards to list in this short post, but you can see them at https://caroleproman.blogspot.com/2016/12/awards-click-my-tab-at-top-to-see.html.  She also hosts two blog radio programs and is one of the founders of the magazine, Indie Author's Monthly. She has even been interviewed by Forbes Magazine, not once, but TWICE!
There are literally hundreds of blog posts, articles and interviews featuring, or at least mentioning, Carol P. Roman.  She is a well-regarded and well-respected author with more fans than I can count.  I am fortunate enough to have gotten to know Carole a little on a more personal level, so I thought I would write a more personal post – less about Carole's books and accomplishments (which a gazillion other people have already addressed) and more about how we met and how she has helped me.  So, this post will be very different from all my others and probably different from all the other posts and articles out there about her as well.  In fact, the rest of this post may be as much about me as about her!
I first met Carole* through Goodreads.**  We happened to be in one of the same groups and were discussing a common issue when she directed a comment to me.  At this point, I wasn't sure who she was, but her name sounded familiar.  Then I realized that I had some of her books!  One of Carol's series mentioned above is the If You Were Me and Lived In . . . (fill in the name of a country).  We travel a lot and before trips to new cities and countries, I usually try to get a children's book about that place to read with my son, Brandon.  I find that it gets him more interested in where we are going and I like to have him learn a little about a destination before we get there.  Sometimes we plan what to do based on things we read about in those books.  So, long story short – we have some of Carole's books.
Anyway, once I realized who she was, I got a little starstruck but tried to stay cool, like, yeah, no big deal, I meet authors of books I actually have in my home every day!  I think I did, however, send her a message saying something like, "OMG!  I have your books!"  I know, I know . . . I'm such a book geek!  I'm not sure if she noticed my dorkiness or not, but she played it off like she didn't.  Very classy.
Since that day, we have emailed, messaged, spoken on the phone and radio (oh yeah, Carole interviewed me on her radio show!), and Carole has given me a ton of advice on writing and promoting, as she has for so many other new authors!  In fact, she was the one who suggested I write a blog introducing other authors to my friends!  So, if you discover a new author or book you and your kids love through my blog posts, you can thank Carole!  I could go on and on. But I'll stop before I really embarrass myself and before this post gets too long and I lose your attention!
Well, I had fun writing this post and I hope you enjoyed reading it and learned something new about Carole P. Roman.  I haven't spent much time discussing her books, but they're great and have won tons of awards!  So, I recommend that you check them out!  I'll go back to my normal, more professional posts, next week (probably)!
For more information about Carole or to follow her:
https://www.facebook.com/CarolePRomanAwardWinningAuthorAndBooks
https://twitter.com/caroleproman
https://www.amazon.com/Carole-P.-Roman/e/B008ZOXI0W/ref=sr_ntt_srch_lnk_1?qid=1362824486&sr=8-1
*Here's an interesting fact not that many people know: Carole's name is actually Phyllis!  Carole was her mom's name and Roman was her dad's name.  Her books were written to honor their memory.
**Goodreads.com is a social cataloging network for book lovers and the world's largest social network for readers and book recommendations.  If you are not on Goodreads, you should join!  It's free and it's a fun way to share what you are reading, see what your friends are reading, learn about new books, get recommendations on what to read next and get to know some of your favorite authors!
Below are a couple of Carole's award winning books – the first of each series.  There are direct links to Amazon in the menu column on the left to these books if you would like to check them out.  Please note that I am an Amazon affiliate which means if you buy anything through my site, I get a very small kickback at no cost to you.