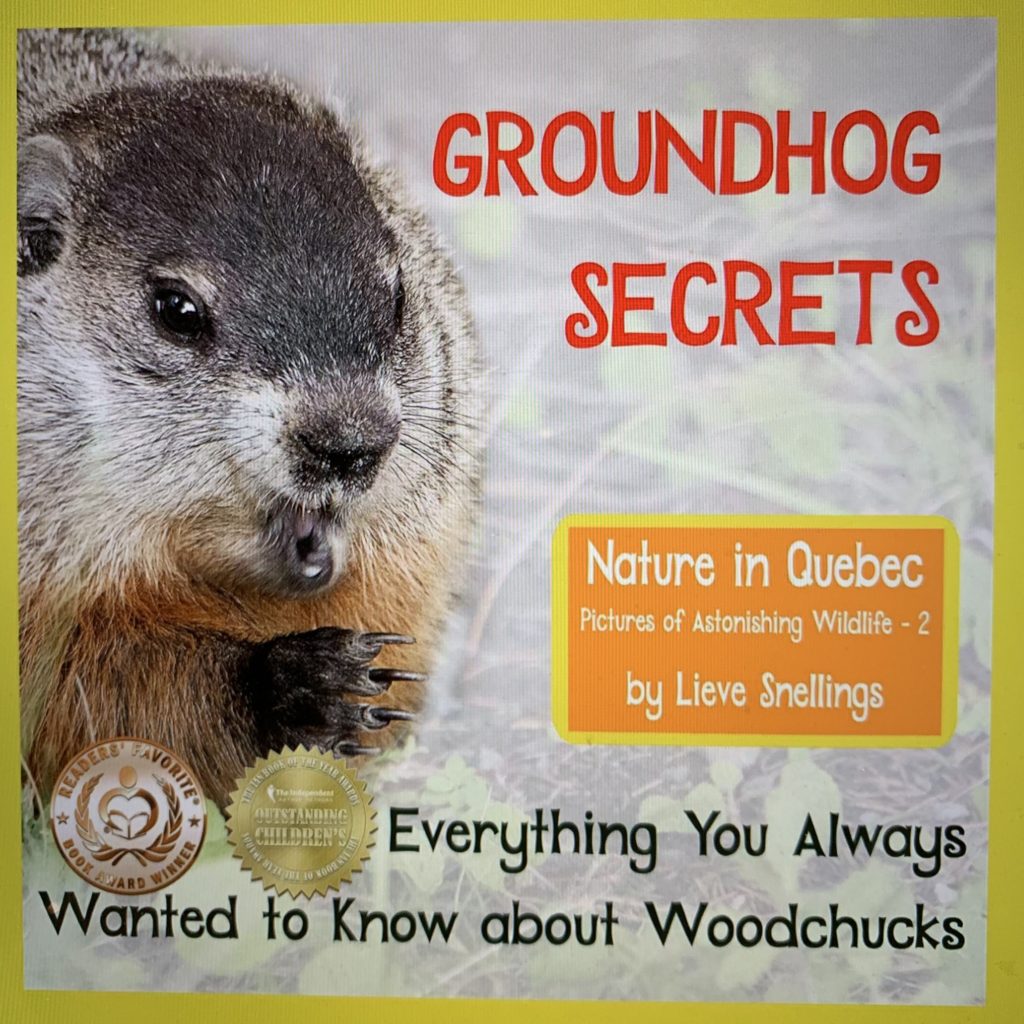 NOTICE – FREE EBOOK FOR A LIMITED TIME!!! http://smarturl.it/0psllg
I've read a lot of informational books about animals, books with photographs of animals and stories narrated by animals, but this book does it all . . . AND it's just SO cute! It is my new favorite animal book bar none!
You will immediately fall in love with Margot, a Canadian groundhog from Quebec, and you will learn more about groundhogs than you ever thought you would.  At least I did! Did you know groundhogs are also called woodchucks? Do you know what they eat, how they live, where they live, how they look and what they do when they're scared, how they hibernate and when and how many pups they have? Well, you will after reading this charming book! This book is appealing to children because the story is told by Margot, who will teach you all about groundhogs (and about some of her cousins, the chipmunk and various squirrels, too)!
There's a lot of information in this book, but little ones (and their parents/caregivers/teachers) won't feel like it's a boring lesson because the photographs of Margot (and some of her darling cousins) on every page are just that adorable! Kids will have a new found respect for these animals and will want to look at this book over and over again. In fact, I think Iwill be looking at this book over and over again!
If your child (or you) love animals, and especially if he/she/they/you love groundhogs, you will want to get this book. Especially NOW because it is FREE in celebration of Groundhog's Day! http://smarturl.it/0psllg
If you're still not sure, check out this picture of Margot!