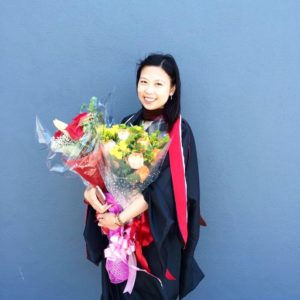 Meet new author, Kristin Wiman​!
Kristin was born in Indonesia and studied at the Academy of Art University in San Francisco, earning her Masters in Illustration, with a focus on Children's Book Illustration.  She has illustrated numerous children's book since 2013.
After illustrating other author's children's books, she decide to create her own book, stating, "it has been my goal since I was at school."  Kristin's new book is entitled, Remi the Pink Robin.  I will be reading and reviewing Kristin's book next week, so stay tuned!
To learn more about Kristin or to follow her:

Amazon: Remi the Pink Robin (@taco_kristin) • Instagram photos and videos